'Good pictures, nice stories.' This is what we are frequently told and it makes us happy. But we also produce those good pictures and nice stories for clients. You see, the ladies Nomad & Villager are for hire.
Our strength lies in stories. Stories in text and images about ordinary yet special people in very ordinary yet special places. And yes we are for hire. We narrate on local tourism in Bosnia, 20 years after the civil war, on an invincible female musher in Norway, on child prostitution in Brazil, on the sheep trails in South Tyrol or New Year in Iraqi Kurdistan. And we did this all for clients.
For hire
At the same time we do not shy away from our roots. In the Netherlands, we traveled in the footsteps of sailors and merchants along the Hanseatic towns on the river IJssel, we did a cow safari in Vechtdal and tested Nijmegen for the blind. There are many projects in which we can be a major asset if you have us for hire.
We love to tell stories at conferences, libraries or educational institutions on travel journalism, photography, refugee camps, or how to resist horny men in let's say Erbil of Valladolid.
Depending on your wishes and demands we produce (photo) features on destinations all over the world. Apart from that we write and photograph for brands and destinations.
With whom do we cooperate?
Brands, Marketing agencies and offices for tourism, Schools for Journalism, individual travel agencies, museums, non-profit organisations and NGOs on human rights. We love to write and photograph for anyone who wants to use stories to bring a destination or distressing situation to the attention of the public.
Ofcourse we have a mediakit. But to be quite honest, we rather talk to you in person. Nicole: +31-624242085 or Anneke: +31-681773669.
Possibilities
Travel and Human Interest features
Features for NGO's
Workshops writing & fotografie
Lectures on our book, women and travel
Columns for various media
Advertising on our platform
What clients say about us
"I asked Nicole and Anneke to teach a course on Travel Journalism ( 2015/16 Fontys Hogeschool for Journalism and ANWB Media). They did a sparkling lecture on writing, blogging, pitching and writing travel books. Upon evaluation, the audience/students rewarded them with a straight A. Do I need to say more?"
Harri Theirlynck, freelance (travel) journalist and teacher of travel journalism
"These lovely ladies turn the simplest daily activity into a fascinating often humorous story. And those gorgeous photographs! And they are very entertaining to be with." – Juan Omar, coordinator/manager Iraqi Tours
Juan Omar, coordinator/organisator Iraqi Tours
"Since two years we cooperate with the ladies Nomad & Villager. They are highly valued for their punctuality, eye for details and originality. Topics are always highlighted from a different perspective than you would expect. Photography is spontaneous but well thought out and the texts are taken from real life. In short, it is a pleasure to work with these professional women."
Harald Kolkman, editor in cheaf Meridian Travel Magazine
"These professional women were spending the day with us was in the Vechtdal. With their enthusiasm and attention to detail, they made a wonderful story about bushcrafting and a cow safari. As a result, great stories and beautiful photos, obviously entirely in their own style with their typical touch of humor."
Natasja Westenbroek – Marketing advisor Vechtdal Marketing
Publications
NRC-Next – De Groene Amsterdammer – De Telegraaf – Grande Magazine – Columbus Magazine – Viva – Marie Claire – Elle – Meridian Travel Magazine – oneWorld – de Gelderlander – Reiz&Magazine – de Volkskrant – Het Parool – 360° magazine van Bever – Villa d'Arte – Algemeen Dagblad – Libelle Balance – National Geographic – Focus, Fotografie.nl. Some of the publications.
Interviews with the ladies
TV Max, VPRO Bureau Buitenland, Radio Gelderland, de Gelderlander, NRC-Next, Bol.com, National Geographic Traveler, Parool, Vechtstroom.
Clients
De Liberation route – Tourism Flanders – Visit Norway – Be More – Tourism Vechtdal – Süd Tirol – Tourism Spain – Tourism Lorraine – OH Berlin – Adriatic Holidays – NS International – Tourism Dusseldorf – Airbnb – Cherry Pickers  – Ministery voor Tourism Kurdistan Iraq  – Free a Girl  – Tourism Tenerife – North and Away – Nijmegen –  ANWB – Fontys Academie for Journalism – Library Den Bosch – Social Media Club.
Membership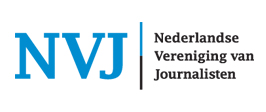 Contact
Questions? Contact us using the form below.