Antwerp is not a city that makes you immediately lose your heart. It is not Hamburg, Ghent or Seville. It's not the city where you stroll in the shade of trees along centuries-old canals, while listening to the whims of tropical birds, where you see the Art Nouveau facades, and you think to yourself: "My god, how incredibly beautiful! "
"And look what a heterogeneous architecture. Such a neat lines. And clean, clean! You just won't believe it. You can literally eat right from the street." Au contraire, it is a fascinating mix of raw, pompous , decadent, sophisticated, nasty, glorious, decrepit, vulgar and so much more. Well ready for some Antwerp tips?
Antwerp tips from locals
It is a colorful city. And it's a gray city. Endless streets, especially those between the Leien and the ring, have lacquered the rule of architecture, which states that houses should not be higher than the street is wide to create a sense of space.
I often wander through the 19th century neighbors and then I can look up in surprise when suddenly a ray of sunlight falls down on my feet. The city can be dark and grey and on certain days I feel like I'm lost in an endless labyrinth in which only the garbage bags seem to prosper. And posters for Ringland.
Historical center
I was born here some fifty years ago. And I have been living, writing and working for more than two decades in the historical center of the city. I share a house with a wife, a dog and a city garden. Oh yes: and a black smeg refrigerator. And a printer whose ink has always run out.
And I work in een boutique hotel. On the one hand, I sincerely love my city, – because we have loved and suffered together – on the other hand I can get annoyed with her numerous imperfections and sometimes I seem to forget what Antwerp does has to offer.
Explorer
On days when the routine hurts my head, I am obliging myself to follow new roads and go home off the beaten track, and again and again I am pleasantly surprised by the many new shops, restaurants, cafes and colorful bypassers that I find on my way.
And so I am an explorer in my own city, an explorer without a compass, without supplies and without thermal underwear. Always on the look out for new Antwerp tips. What also helps are my daily conversations with hotel guests.
Antwerp as a new lover
They often come to Antwerp for the first time and radiate in the morning the glowing enthusiasm typical for that first night with a new lover; A first night that exceeded all expectations and promises the best for the future.
Nina Simone along the Scheldt river
A diva whose beauty still hides behind wrinkles and opaque schmink, and who still seduces on days when the sunlight is soft. She is Nina Simone dancing along the bend of the Scheldt River.
In short, Antwerp has a lot to offer. Much more than its old churches and modern museums. And it is because of the five – not so secret tips – I am about to share with you that I become aware once again why I started loving this city. A love that never died, even though it wasn't always easy. Here are the Antwerp tips from a local called Jo.
1. Picnic in the Middelheim Park
There is a lot to be said about Antwerp but not that it is a very green city. In the center you will find a beautifully landscaped city park with a pond where ducks feel at home and a playground full of happy children.  Here and there you might stumble upon a green oasis (Harmoniepark, Botanical garden) but in general our various city councils have successfully expelled trees and plants from the center.
The greenest ring of Europe
Around the city, however, it is a completely different story. Starting with the ring itself, as a friend of mine once rightly said: "is the greenest ring of Europe and it deserves to be classified as a national monument."
Granted, you often are stuck in a traffic jam here. But stuck while surrounded by seas of greenery. With some imagination you can convince yourself to be on safari in a mighty jungle. And better even! Because around the ring are beautiful, large parks such as the Rivierenhof in Deurne and the even more impressive Nachtegalenpark.
Nachtegalenpark
The Nachtegalenpark (nightingale park) are three parks: Vogelzang (40 ha), Den Brandt (21 ha) and Middelheim (30 ha). Of these three, Middelheim is the most distinguished. In 1950 an exhibition of modern sculpture was organized in the park and this exhibition was such a success that the mayor Lode Craeybeckx then came with the idea of setting up a permanent museum for contemporary sculpture.
The city council agreed and one year later, in 1951, the Middelheim Museum was opened. The current collection, which grows annually, consists of over 215 sculptures with many well known names like: Auguste Rodin, Rik Wouters, Henry Moore, Juan Muñoz, Carl Andre, Panamarenko, Franz West, Erwin Wurm among others.
Jane Austen
Already at the entrance of the park, which is free of charge, you immediately find yourself in a different world: century-old trees, perfectly landscaped lawns, a handful of English cottages and a white castle with moat. High tea is always being served and the sound of ticking cutlery reminds of the world of Jane Austen. 
I like to walk the dog there , or wander around the statues, but my favourite is a picnic on summer evenings. Lying in the grass on the sloping hill – well ofcourse the hill, is more a unleveled strip of green grass – behind the white castle where silence prevails, unless the Antwerp rock god Tom Barman plays acid jazz records. There is no better place to do nothing, to think of nothing and let time just pass.
Jupiler
Secret tip: see that you find a friend like my wife, because then a picnic involves a lot more than a simple Dutch cheese sandwich and a six-pack lukewarm Jupiler.
Now our picnic basket is invariably packed with exotic salads and tropical herbs with unspeakable names. Only beer remains ordinary beer and is served lukewarm.
2. In the snow on the Graanmarkt
Let it be clear: Antwerp has many more squares than trees. Yher you have perfectly laid out squares, messy squares, idyllic squares, squares that do not even realize that they are a square, Italian squares and former squares that have to conceal that the city was once the Venice of the Kempen.
Not a bad word about the Conscience square but for me the Graanmarkt is the most beautiful square in Antwerp. It is hidden in the heart of the somewhat ambitious Latin Quarter, between the magnificent nineteenth-century Bourla theater and the side wall of a concrete monstrosity: the city theater.
The perfect Stella
Thé indisputable highlight of the brutalism that was popular among many a city developer in the sixties and seventies, and had to speed up the collapse of the historic city centers.
Apart from market days, the Graanmarkt is always quiet and it is the place where a very diverse Antwerp public mixes. You have trendy restaurants, decadent champagne bars and delicious old-fashioned brasseries.
Among my Antwerp tips you will find popular cafés where theater actors take the floor and bar tenders argue about the perfect way to tap the perfect Stella, shops with exclusive designer furniture and stately bank offices where the quality of the new mussels is discussed behind closed doors and – best of all – there are even trees in the square.
Wannes van der Velde
And not just a few tress. The Graanmarkt (Grainmarket) is a confluence of eclectic styles that at the same time are very Mediterranean yet very Antwerp-like. And it works. Just is just.
On a winter evening in the nineties I left a no longer existing café on the Vrijdagmarkt where an Antwerp street singer sang songs from the now deceased Antwerp troubadour Wannes van de Velde.
While we listened to the from Wannes inside, it had started snowing outside and on the way home I walked over the snow-covered Grain Market.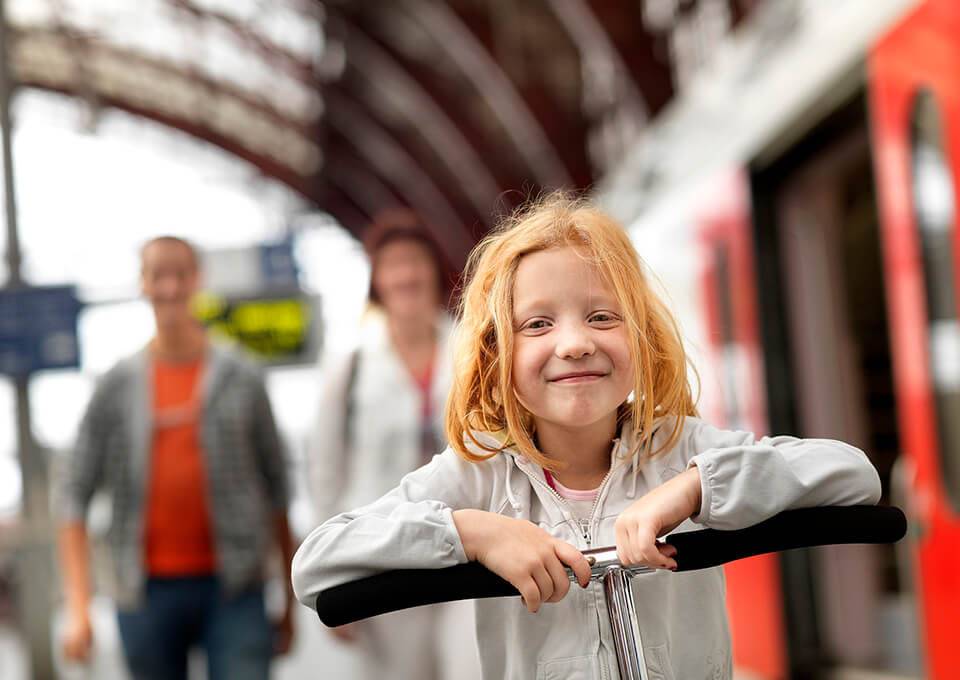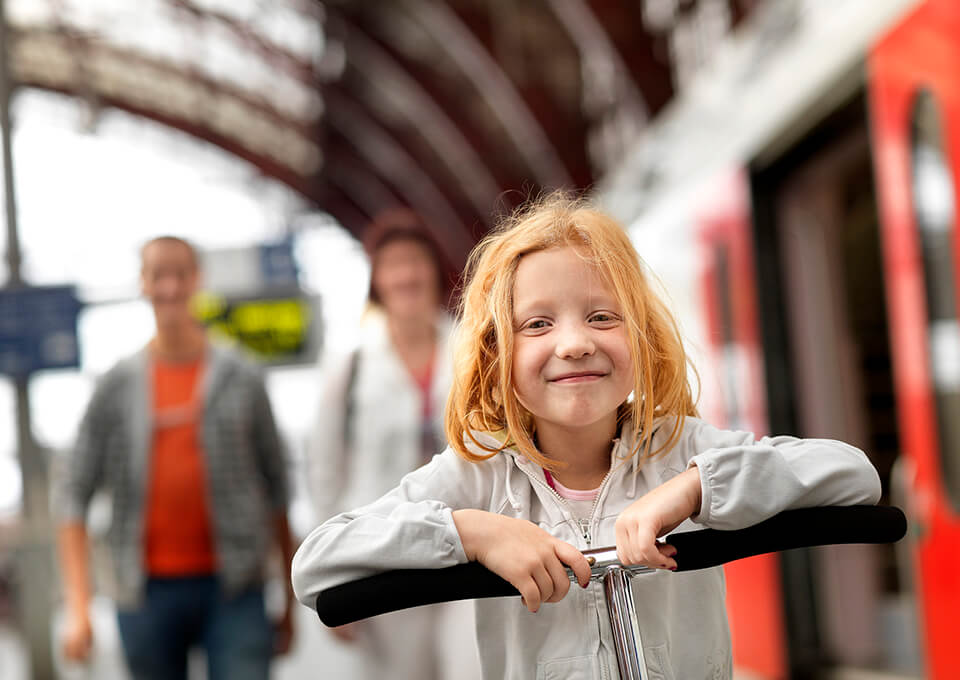 Café de Duifkes
The moon was high in the sky, the last drinkers had left home, in café de Duifkes all quarrels about the perfect Stella had subdued, fresh snow creaked under my feet, the square was  a fairytale.
Rarely have I felt happier in the knowledge that Antwerp was my home port than during that night walk.
3. Park Spoor Noord
Once there was a railway yard in the north of the city. I never really understood what the word railroad yard exactly meant, but when I drove past it, via the Noorderlaan, and saw it, I never got the feeling I missed something special.
I saw a confusing collection of rusted steel, languid locomotives, discarded train parts and other promoted strongholders of an industrial past that in no way reminded me of the vintage stuff of tomorrow.
Cargo summer bar
But when the NMBS stopped its activities in 2001, someone had the excellent plan to convert the upgraded 24-hectare landfill into a city park. No sooner said than done, and in 2008 and 2009 the park was opened in two phases and with pride. It became an instant success.
Today you can play sports – pay attention: one of my Antwerp tips – run around in the fountains on hot days, or dunk into the grass, watch skaters, listen to countless performances in the hangar of the Cargo summer bar. Taste the exquisite cheese cake and lay down in a beach chair drinking cocktails while waving to acquaintances.
Anvers-les-Bains
It is a green lung in the city. Not only has it inaugurated the revaluation of the neighborhood but is used by young and old. It is one of the insider's Antwerp tips.
On sweltering summer evenings I like to stay there. Time and time again I imagine myself in the most Latin city of Northern Europe: Anvers-les-Bains.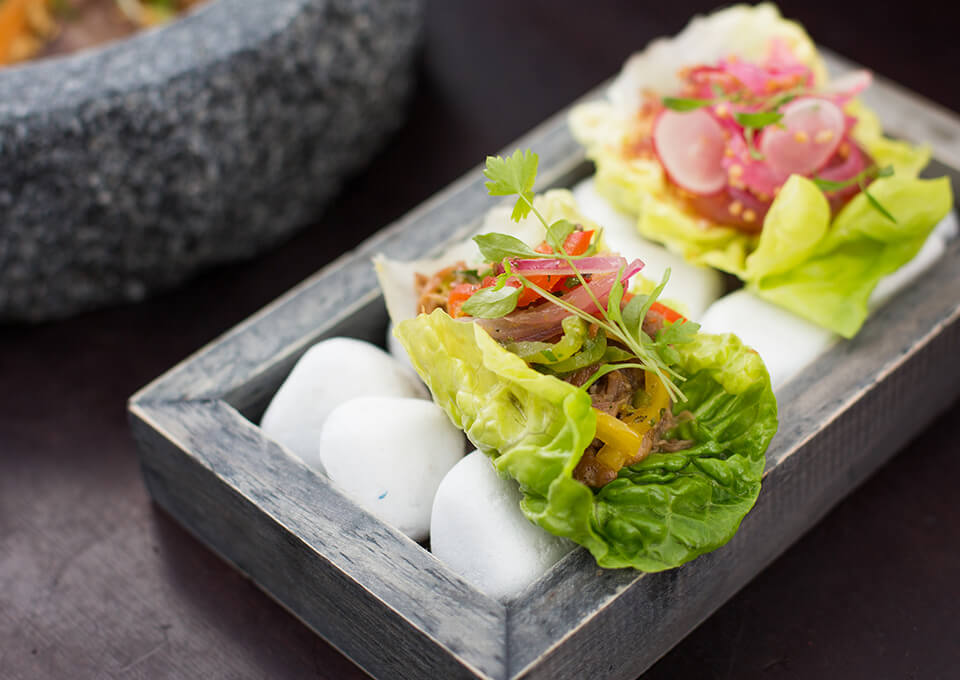 4. Dance in Café Kiebooms
Behind Central Station, Antwerp becomes part of the rest of the world. You have the Jewish neighborhood, Chinatown, the African quarter … When you leave Central Station and walk through Chinatown you almost end up at De Coninckplein.
It is a small, triangular square named after, strangely enough, a Pieter de Coninck, a man from Bruges. He most have left a favorable impression during the Battle of the Golden Spurs in 1302. Not so much on the soldiers of the French army, but surely on his supporters.
Pieter de Coninck
No mortal will ever call this square an idyllic place. And yet it is one of my Antwerp tips because at least you can say it is lively and says a lot about the complex structure of the current metropolis. More than a ride on a horse on the Grote Markt, which does not mean I do not see  the merits of the draft horses from the Palm brewery.
Until the sixties, De Coninckplein was a particularly popular neighborhood for night life where Antwerp residents, mostly led by the legendary football players Rik Coppens and Vic Mees, went out untill early morning. Where now  Kung Fu school is housed, the Martino sandwich was invented. Eventhough the inhabitants of Gent will claim otherwise. But then again: who believes them?
City library
After the heydays, it became a rundown area. Companies left and only a handful of junkies and a few striptease tents kept their spirits up.
After many years of vacancy the city council decided to intervene. On the spot where once the classy Ford garage Permeke used to be, the new City Library was built. Ten years ago the Perkmeke library opened its doors and the initiative has paid off.
Café Kiebooms
On the square you will now find an interesting mix of bussinesses. Anyway, here are some some more Antwerp tips. There are still a handful of local working class cafés, some African dance halls where disagreements are solved hip-hopping, the excellent coffee bar Vigo, a few obligatory night shops and a basketball square where Chinese boys try, to no avail, to defeat African boys. And then there is Café Kiebooms.
Café Kiebooms is really a place where the present and the past of the city come together. And not only because the owner, Vic Mees, is the son of the world famous footballer of Royal Antwerp Football Club Vic Mees.
De Coninckplein
Just to clarify for the Dutch readers among you: on a gifted day Johan Cruijff was a bit the Vic Mees of Amsterdam. Voilà. Café Kiebooms opened its doors in 1949 and fully participated in the glorious years of De Coninckplein.
Now originally it was called Café Olympico – hence the discrete references ito the Olympic Games of Antwerp in 1920 – but the popular pub was quickly named after the popular accordionist and owner Leo Kiebooms.
Vic Mees
After the hey days came the decay. The dancing crowd of Antwerp went to new. For decades, the café remained closed until one day Vic Mees, the son, rediscovered the jewel from the fifties behind the closed shutters and decided to go for it.
From the moment you enter Café Kiebooms, you end up in a world long gone. The decor is an eclectic mix of art deco and style elements from the fifties.
Bartender and comedian
It is a world that consists of a small stage, a long counter, wooden tables, subdued lights, a bartender who is a master of virtuosity and the best comedian in the Low Countries and toilets with the inscription lavatory.
Upon entering you hear the buzz of Antwerp people lifting a Seefbier and telling one another how life should be lived, or you can see, with some luck, a burlesque dancer in all her glorious splendor bringing back the atmosphere of Paris from the twenties.
Or you can see, another of my Antwerp tips, Vitalski, the uncrowned night mayor of Antwerp, drinking his last glas of the evening. The small stage always offers new opportunities for debuting or established artists who want to conquer the world. But first the this city. Because if you made it there then…
I'm sure the author Willem Elschot would have loved to stay there and that immediately brings me to my last tip.
5. In the footsteps of Willem Elsschot
Some cities are fortunate to have raised some fantastic writers. Los Angeles had Raymond Chandler, Amsterdam Nescio. And Mechelen has Paul Mennes. But no city can be more fortunate than Antwerp, because only we have Willem Elsschot.
He was born in 1882 as Alphonsus Josephus de Ridder and died in 1960 at the age of 78. The baker's son Willem Elsschot studied commercial sciences, founded a successful advertising agency.
Antwerp as his background
He had a wife and children and wrote in the years between the two World Wars, on his rare free evenings, some 750 pages of prose which, to my humble taste are still unsurpassed in Dutch literature.
Antwerp plays an important role in his oeuvre, not so much as a subject but as a background, as a backdrop. And wandering through the city you often bump into fragments from Elsschot. You realise how strikingly he immortalized the character of his baroque hometown in such a sober sentences.
Elsschot's books
Nostalgia is a deceitful feeling, but sometimes I think people are nostalgicabout a time they have not experienced and only know from oral tradition.
Elsschot's books  take place in the twenties and thirties of the last century, the years of my grandparents, and in unparalleled sentences – in which there is not a word too many nor a word too little – he knows how to evoke an Antwerp of the time right after the Belle Epoque .
Eating cakes on Belgiëlei
An Antwerp where businessmen dated their mistresses in Lille, card players drank Pale-Ale, and French-speaking ladies ate cakes at Patisserie Schoenaers on Belgiëlei and gossiped about the latest haircut of their grandchildren.
"-Kellner, he suddenly asked, do you have real Guinness Stout?
-Yes, the calm answer sounded.
– Bottled in Dublin? Without doubt?
The waiter gave no further explanation, turned his back on him and shouted: – Un stout, un! "
(from Soft soap 1924)
Sint Andries district
Everywhere in the city you will find traces of Elsschot: the statue of Wilfried Pas on the Mechelseplein, the artwork inspired by his last novel Will-o'-the-Wisp in the street of the hotel where I work, the still labyrinthine-looking Sint-Andries district where he gave three Afghan sailors unsuccessfully a helping hand in their search for Maria van Dam.
His pub around the corner of the Conscience square, brasserie Paon, next to the zoo where he met his grandson in the immortal book Tsjip. A grandson who is now 84-years old and became a well known doctor and later went to live in the same street as I do.
Former Antwerp
You must have no fear of letting go of things. Cities change all the time, nothing never is as it was and yet everything stays the same. But I sometimes find it difficult that the traces of an Antwerp that I never really knew have disappeared in the mists of time.
You want to save everything from oblivion, to cherish the past, and that is, of course, a completely absurd activity. And yet reading Elsschot, I get the feeling of wandering through an Antwerp since long gone.
Metropolis
He knew how to describe the everyday, in such a excellent way, it became universal. And in his work, the nickname Metropolis, that our city is so fond of, is at last honored. Elsschot writes about our school time, about falling in love, about trying to earn money, about having children, about joy and sadness and about death.
In Cheese, one of his most famous books, Elsschot – the man who saved his city in timeless books of obscurity – describes the death of his mother, who was affected by the disease of obscurity. She was old, no longer knew whether it was day or night and blew her last breath in a fictional house in the street where I have been living for years.
Read Elschot on a bench in Antwerp
Before I leave you alone with the last words that Willem Elsschot wrote about his mother passing away, I want to end with the last of my Antwerp tips: come to Antwerp, visit the city and read Willem Elsschot. Both are worth the effort. Or better yet: read Willem Elsschot on a bench in Antwerp and if possible with moonlight on a snow covered Grain Market. And then dance in Café Kiebooms.
From Cheese:
"If she clung to walls and furniture, she could walk a bit. At night, when all were asleep, she stood up, struggled to her seat, and began to fluff kapok that was not there, or searched until she got hold of the coffee grinder, as if she were planning to make coffee for some of us.
And always that black hat on her gray head, also at night, as ready to go out. Do you believe in witchcraft?
Finally she lay down and when she let us take her hat down, I knew she would not get up again. "
Text: Jo Komkommer, Images: Milo en Kris Jacobs
Translation: Anneke de Bundel
More Antwerp? Check out:
More Belgium? Check out:
Antwerp practical:
Want to read on Antwerp?