A fairy tale country full of floes, ponies, waterfalls, canyons and rock formations. Where do you have to go, what must you see? To be quite honest. Everywhere and everything. But we know that is not quite possible so we made an impossible selection.
Iceland
– It is kind of hard to name 10 hotspots in Iceland, when really the entire island is a hot spot. However we try to name some places on the south coast you shouldn't miss. Here are our Iceland 10 hotspots…
Iceland 10 hotspots
1.  Blue Lagoon
This is not really a tip, it is a must. This outdoors geothermal spa in a lava field  is fantastic. Entrance fee is 40 euros from September thru December. The other months 33 euros. Bring your own towel and bathrobe. Relax in this enormous bright blue steam bath with an average of 37°Celsius.
Treat yourself to a skyr smoothie (Icelandic yoghurt) at the bar in the pool. Have a scrub and a massage. Enjoy!
2. Vik
Vik is a beautiful little town. Here, on the black lava beach with it's fantastic rock formations emerging from the sea, a part of Game of Thrones was filmed. Stop at Dyrholaey where you can walk over a 120 meter high bird rock.
In Vik you find, not far from the Renisdrangar rocks, an old house that now is a restaurant, shop and museum in one. This Halldorskaffi is very nice because of the ambiance and the chance of meeting locals.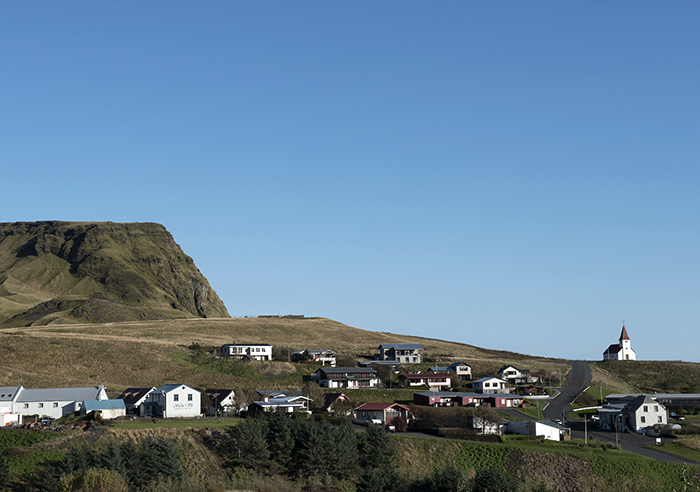 3. Seljavallalaug
Between Vik and Hvolsvöllur there is an old open air swimming pool called Seljavallaug. It lies between the hills and is filled with natural hot water coming down a rock. The pool was built in 1922 to teach fishermen and others how to swim and to reduce the amount of drownings.
You get there by the Seljavellir farm (road 242). Not far from there, you find a parking lot. From there it is about a half an hour walk to the pool. There is place to change but no shower. Entrance is free of charge. Don't forget to bring some slippers.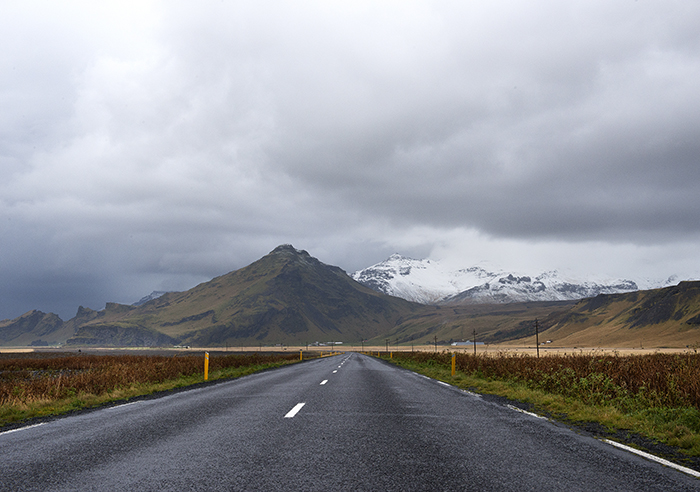 4. Farm Hunkubakkar
Not far from Kirkjubaejarklaustur, yes it takes some practicing, you find the Hunkubakkar farm. This sheep farm offers accommodation on their premises. The restaurant run by a good looking Polish hippie, is great. He does magic with the various dishes.
From the restaurant you can enjoy the view over the hills with sheep and of the meadows full of ponies. The hotel is run by Olöf who can tell you a lot about Iceland.
5. Fjaðrárgljúfurkloof
Behind the Hunkubakkar farm lies the Fjaðrárgljúfur canyon. A canyon covered in moss with water running towards a field designed by Escher. Or so it seems. You can hike around the canyon and enjoy beautiful the view.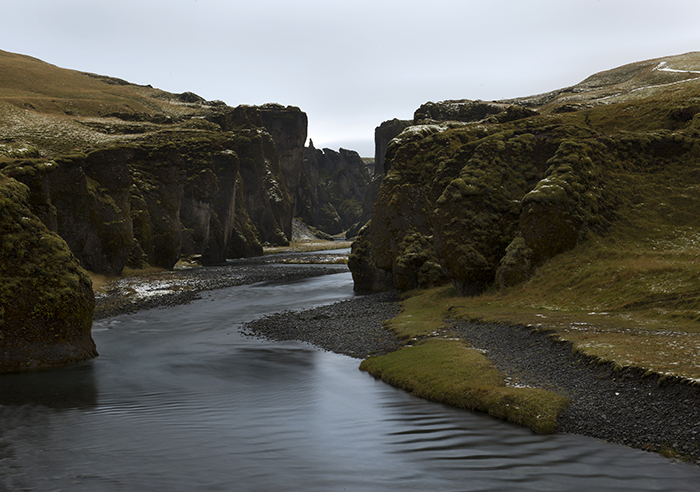 6. Skogar & Skogafoss
Most people will most certainly stop at the 62 meter high Skogafoss waterfall. And rightly so. But don't miss the Skogar folk museum next to it. Highly recommended.
Here you find the traditional sod farms. Homes completely covered with sods. The open air museum has several typical Icelandic houses. Among them a church, a school and some traditional homes, beautifully decorated.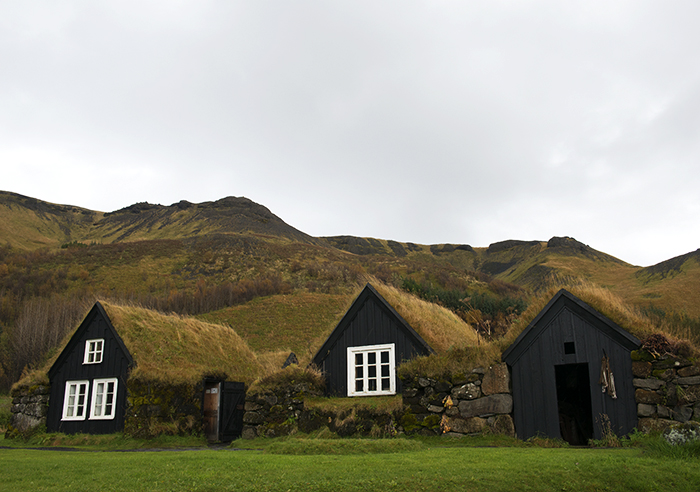 7. Hors riding
Iceland is the home of the Icelandic ponies. The horses were brought to the island in the 7th century by Norwegians and have never been mixed with other breeds. Breeding with other than Icelandic horses is forbidden as is the import of horses.
Of course you have to go horseback riding in this fairy tale landscape. Keep in mind that the weather can be bad and you probably end op in a not very flattering orange rain cape galloping the valleys. Just outside of Reykjavik in Gljúfrasteinn you find Laxness horse farm.
Mosfellsdalur valley
The horses are awaiting you as you pull up the driveway. Inside the farm you can have a coffee and take a look at the pictures of famous people that visited the farm.
You go horse back riding in the Mosfellsdalur valley. It can be quite exciting to know that you are probably riding one the horses used in the Game of Thrones.
8. Halldór Laxness
Across from the farm you find the former house, now a museum of Halldór Laxness, the only icelandic Nobel laureate in literature. The writer became famous with his novels like Independent people, Salka Valka, The atom station and The fish can sing.
He wrote novels but also travelogues. He was praised for his ability to describe the ever changing Icelandic landscape. His house is now a museum and tells the story of his very eventful life. The writer traveled a lot. He converted to Catholicism and later in his life to socialism.
9. Eyrarbakki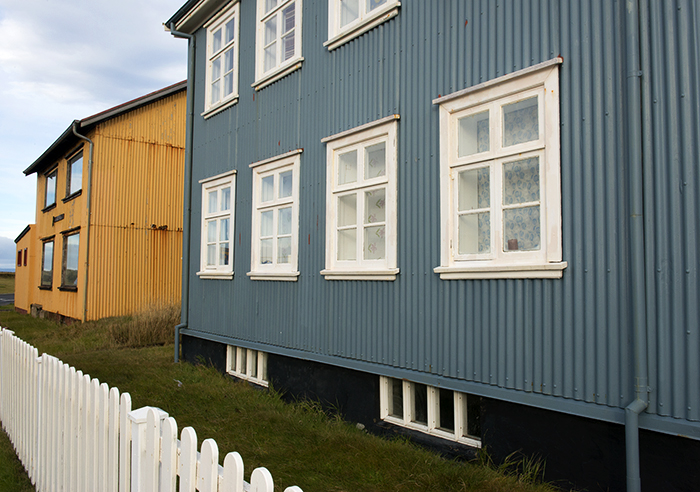 A small fishing village on the sea. Once an important harbor. In Iceland itself the village is famous because it houses the only two prisons of the country. But even those look cute. There are bikes lying on the lawn in front of the prison as if the prisoners can jump any minute on their bike and head home.
It is a very quiet town with a beautiful church and the Hüsid, a former Danish home now a museum. On trampolines lazy huskies are taking a nap.
Sometimes you bump into a living soul, ready for a chat. And secretly they hide the most beautiful ecological lodges and homes in old rundown barns. Have a meal in Rauda Husid, the red house.
10. Jökulsárlón glacier lake
Very special this 200 meters deep glacier lake. What you see is the 20 kilometers wide Breidamerkurjökull that slides into the lake every day another 5 meters, creating mountains of ice.
Those mountains float slowly towards the ocean. The lake has been used in various movies like:  A View to a Kill, Die Another Day, Tomb Raider and Batman Begins.
Text: Anneke de Bundel – Images: Nicole Franken