The ladies have a pressing issue with the police in Iceland. Only … the police is nowhere to be seen. Even a plan to have themselves arrested seems doomed.
Iceland –
We dreamed about it. Night after night. About the handcuffs. We fantasized how, with a dull click, they would close around our wrists before we we taken into custody at Reykjavik's police station.
Subarctic cold
Once there, after an a third degree interrogation, a policeman would take us outside and expose us to the subarctic cold. We would then break down and cry and eagerly confess what we were after.
Of course they would be surprised. They would bring out the handcuffs, study them methodically, stroke the little lever with their thumb and would laugh endeared by two ladies willing to risk their lives for that. Wouldn't they?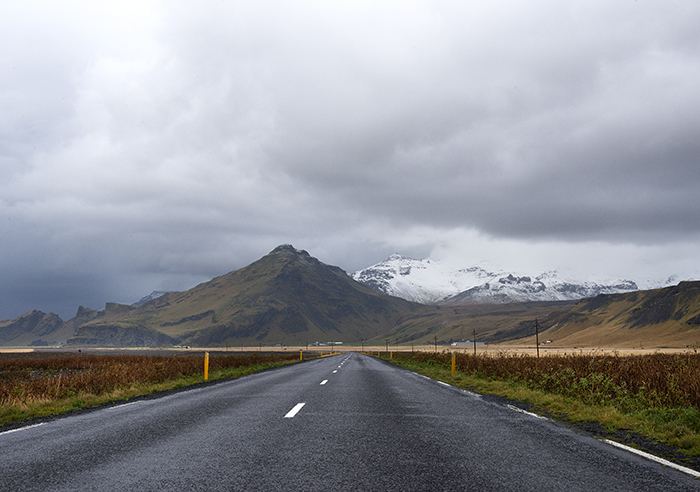 Ever since we discovered that the Reykjavik Police Force has an Instagram account on which they document their heroic deeds, we were obsessed by the Icelandic law enforcers.
They seem to spend their entire winter day feeding starving ducks, rescuing miniature dogs from the snow and keeping them warm in their hats. They spend hours drawing with children who's parents considered them to be lost and who would only turn up when tired of looking for them in glaciers and other Icelandic hide outs.
Hello Kitty on their handcuffs
As if that weren't impressive enough, they also drive around with parrots on their shoulders, cats on their laps and ponies on the back-seat. And then the photographer discovered something else. "Hang on" she said, staring at a picture of handcuffs, "honestly, do they have stickers of Hello Kitty on their handcuffs"?
That did it! We made a plan. A plan totally effective in all its simplicity. As soon as we would arrive in Iceland, we would hit the motorway and increase our speed to about 150 km/h, exceeding the speed-limit by about 60 km.
Taciturn Viking
Since the Icelandic Police is unarmed, an eventual manhunt would not be too risky. After all, we did want to stay alive. At the airport of Reykjavik, a rental car was handed over to us by a taciturn Viking, who looked like he regularly took a ride on the back seat of a police-car.
And then we took off, speeding over volcanic asphalt, on our way to the capital. The wind roared and pulled angrily at our car. Rain gushed down the windscreen. No one to be seen in this country with just a handful of inhabitants. The photographer turned on the radio.
Glacier music
Dripping glacier music filled the car. "Personally I wouldn't want to be out in this weather either", I said while I looked at the windscreen wipers battling the severe rain. "In that case you never get to go out in this country", Nomad said, "It never does get any warmer than 10 degrees around here."
Apparently no heroic deeds were planned that day since we arrived at our hotel in the harbor in no time. "Well good to know", the photographer said, as she parked the car. "You can speed all you want in this country, no one cares, not even the police."
Laugadalur
We decided to change tactics and to pay the police a visit ourselves the next day. Of course not quite as much fun as being arrested, but we had more to do. At the front desk, the receptionist shrugged her shoulders.
"I haven't the faintest idea, where the police station is. I've never dealt with the police before. Probably somewhere in the city centre. Would you like me to call the emergency number?", she asked helpfully.
We drove to Reykjavik's main street, the Laugadalur. Although the street is heated, there was no one to be seen. The only person we saw was an African who shouted "no English" and who was frantically shaking from the cold. We didn't dare to stop him. What if we ended up a deep frozen man and no police to report it to?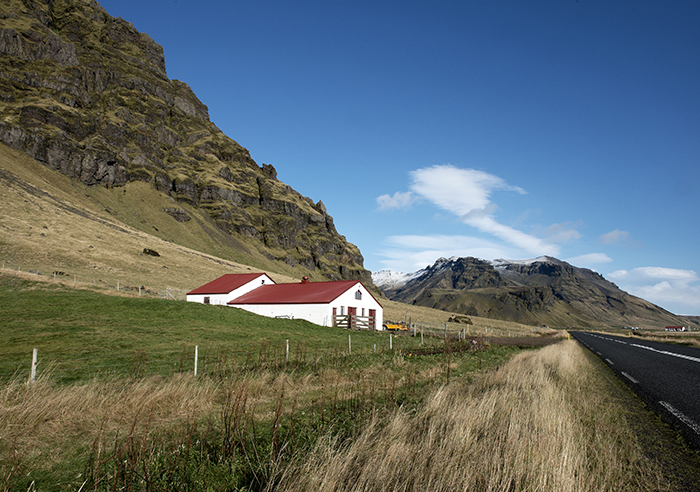 "Do they actually have police in this country"? I asked the photographer. "I mean after all they don't have an army either. Maybe that instagram account was fake. What if they just want to make it seem as if everything is under control but everybody on the island knows there is no such thing as a police force."
The wind grew stronger and we climbed back into the car and stopped at a gas station before turning onto the long road along the south coast. A blue fluorescent light flicked on as I entered the toilet.
"Against junkies" the shop attendant explained". Do you have many around here?" I asked. "To be honest, I've never seen one", he confessed.
"What if I said that I am a drug addict, would you call the police"? He shook his head. "No way, you guys are no addicts, you are foreigners. I can tell by your shivering. Besides, I don't even have their number".
Animal in distress
On our way east we thought about the strange fact that nobody ever seemed to be in touch with the police. "The only indication of their existence is the Instagram-account on which they post photographs of rescued animals", I summarized what learned so far.
"Maybe we should look for an animal in distress" the photographer answered. I stared at the empty landscape in front of us. Where on earth would we find such an animal? "Ponies" Nomad said. "It is full of ponies here". I thought about Nobel Laureate Haldór Laxness' story in which a horse fell off the waterfall of Goðafoss.
The Waterfall of Goðafoss
After standing under the waterfall for 24 hours, thinking about life, the animal jumps back on the shore above him and continues eating.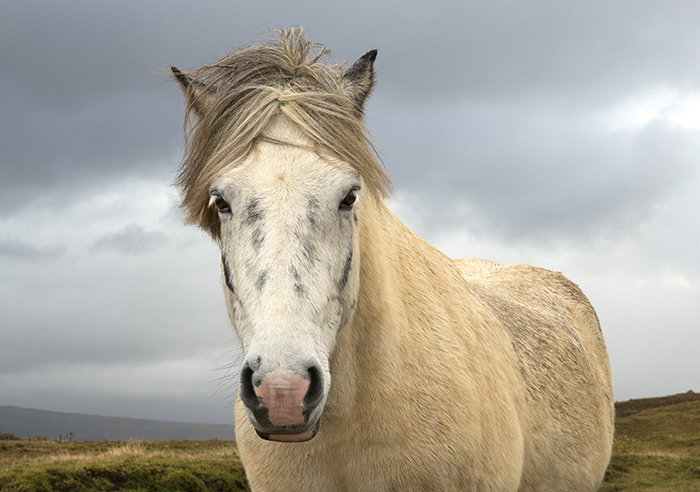 "Did you know Iceland is the safest country in the world?", I asked as we passed Hvolsvöllur. A small town that plays an important role in the bloody saga's of the country. "It is strange that all their saga's are about death and murder. Yet they have no police"
"Maybe Iceland isn't a safe country at all, but if there is no police, you can't put anyone in prison can you"? Nomad said. "Hold on, prison! That's it! There is one prison on the island and we will be driving past it. We could check it there"!
Eyrarbakki
In the fishing village of Eyrarbakki the white jail stood friendly between the colorful fishermen's houses. "What would the prisoners have to answer for?" Nomad asked.
"No idea", I replied, asking myself the same question. Bicycles were mindlessly thrown on the lawn in front of the building. As if the prisoners had arrived in the morning to just go back home in the evening after a day of hard work stapling shark fins.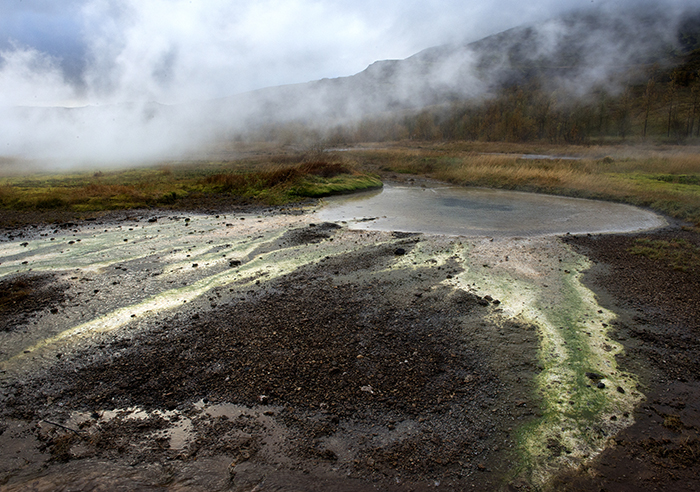 At the prison entrance a friendly employee answered our questions: "No, the police seldom visits here. We don't use handcuffs. We don't need them here."
When asked about the crimes of the prisoners, she shook her head. "That is private. But if you want to know more about handcuffs, the police at the airport use them".
Prison
I thought about Icelandair, the carrier that had taken us to Iceland. About the small bathrooms with the abundance of text; you shouldn't waste too much soap, you should clean the sink. And of course you should absolutely not smoke in the toilet. Anyone who who violated this prohibition risked ten years in prison. Ten years?
"I've got it", I said when we climbed back into the car. "I know what those prisoners are in for. They have been sentenced to ten years of Hello Kitty for smoking on the toilet."
Police of Iceland
Terwijl we verder oostwaarts scheurden, werden we ingehaald. Een man wees op de auto. "Wat?", zei Nomad geïrriteerd terwijl de man op de auto bleef wijzen. "Je hebt je lichten niet aan", zei ik. "Shit", zei de fotografe toen de auto met een noodvaart weer optrok. "Dat was politie."
As we rushed further eastward, we were overtaken. A man pointed at our car. "What?", Nomad asked irritated, while the man kept pointing. "You don't have the lights on", I said. "Shit!", the photographer exclaimed as the car sped past us. "That was the police!"
Sadly we stared at the disappearing taillights. Damn! We could have been whisked off with screaming sirens. Ponies would have stared at us in utter surprise. The Atlantic Ocean might have missed a tide but we could have finally asked the police for an explanation. I guess not.
Text: Anneke de Bundel – Images: Nicole Franken
This story has been published in Dutch in our book On fairies and bullet holes. You can order our book here.
More on Iceland? Do read:
More surviving with the ladies: Do read: